What's In a Name?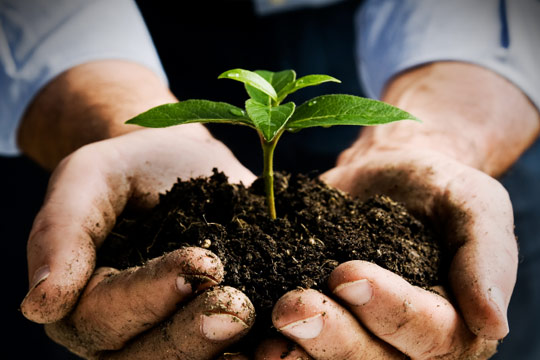 What's in a name?
In biblical times, a name revealed the "authority" of an object or person. The purpose was to bring about or reveal God's will. This is what names were so important in biblical times.
But there were several times throughout the Bible that God changed people's names. When God changes a name, He is pointing out a new destiny. It is also called a "status change." You might call it a "spiritual promotion."
Look at Abraham:
In Abraham's case, by the authority in his name, all the families of the earth will be blessed.
Genesis 12:3
3 I will bless those who bless you and curse those who treat you with contempt. All the families on earth will be blessed through you.
This is where God called Abram and his destiny was revealed to him – he was 75. In Genesis 16, we see Abram and his wife Sarai take matters into their own hands to accomplish their God-given destiny. Ishmael is born. Abram was 86.
Then in Genesis 17 we see something interesting!
Genesis 17:4-7
4 "This is my covenant with you: I will make you the father of a multitude of nations! 5 What's more, I am changing your name. It will no longer be Abram. Instead, you will be called Abraham, for you will be the father of many nations. 6 I will make you extremely fruitful. Your descendants will become many nations, and kings will be among them! 7 "I will confirm my covenant with you and your descendants after you, from generation to generation. This is the everlasting covenant: I will always be your God and the God of your descendants after you.
God changed Abram's name to Abraham. Now to get a full understanding of this, we should look at God's name. God's name is Yahweh. The word is spelled in Hebrew, reading from right to left: yod, hey, vah, hey.
The letter we are interested in here is the "hey" - This letter means – the divine breath, revelation, light! You see, when God changed Abram to Abraham and Sarai to Sarah – He only added ONE letter in Hebrew - "hey"!
We will see that God took one "hey" from the middle of His name and placed it in the middle of Abram's name. We also see the same for the "hey" on the end of His name, with which He did the same with Sari, thus making her name Sarah.
You see, God didn't just change a name –
He breathed destiny into their lives
He brought revelation of a new identity and authority into their lives
He shined a light onto their future blessings!
I believe God is breathing NEW destiny into our church! I believe God is bringing a FRESH revelation of a NEW identity and a NEW authority for our church! I believe that God wants to SHINE a light onto our future blessings!
It's with that being said – the HUGE announcement you been waiting for – we believe God is giving us a NEW name – CULTIVATION CHURCH!
This name was birthed from a place of God designed us to cultivate - we plant and we water, but it's God who makes it grow!
1 Corinthians 3:6-9
6 I planted the seed in your hearts, and Apollos watered it, but it was God who made it grow. 7 It's not important who does the planting, or who does the watering. What's important is that God makes the seed grow. 8 The one who plants and the one who waters work together with the same purpose. And both will be rewarded for their own hard work. 9 For we are both God's workers. And you are God's field. You are God's building.
I'm truly excited to see what God has in store for our church! The best is yet to come!